New City Piano Tuning Expert Charles Flaum, RPT
New City piano owners have enjoyed Charles Flaum's consummate piano tuning and repair services for over twenty years. Piano owners trust his depth of knowledge and his enthusiasm – he is more than happy to teach piano owners exactly what is going on inside their instrument and how it works. He's also a great resource to ask for advice if you are trying to buy a better instrument. In fact he's recently completed a 7-part video series on "How to Be A Smart Piano Shopper" which is a free video to help people go through all the decisions and choices they need to consider before buying a new or used piano.
How did he learn all about these complex instruments? Charles went to a two year program in North Bennet Street School, the foremost piano technology program in the entire country. He was taught in the old European mastery tradition and continues to learn, since then, by bringing all his craftsmanship to bear on thousands of customers' pianos for more than 20 years. He has tuned for concerts, for music conservatories and colleges, for churches and synagogues, for recording studios, for famous pianists, for Classical Music Festivals throughout New England, for piano teachers and, most importantly, for families in Rockland county who want the best care for their pianos, and the best pianos for their children to learn on.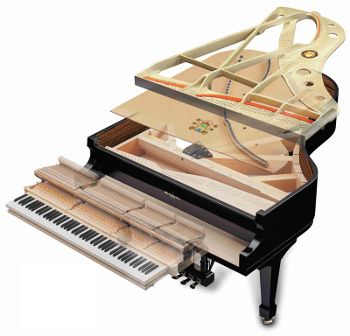 Charles Flaum can explain all the facets of a piano, how the multiple systems of keys, action, pinblock, strings, soundboard and plate all work together. His incomparable video series will help you find the perfect piano just right for you, your family, and your budget.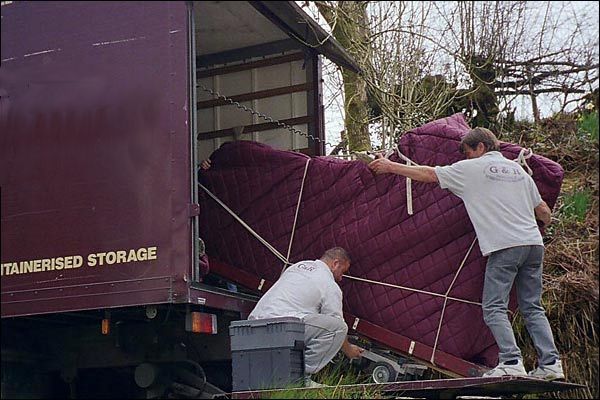 After you buy a piano, ask Charles Flaum for advice on finding a professional piano mover, and exactly where to place your piano in your home for maximum longevity and protection of your investment.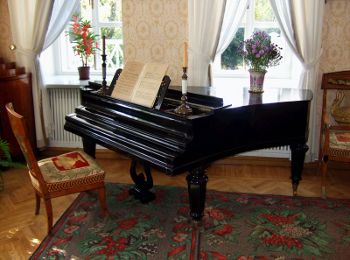 What's wrong with this picture? Never put water, flower vases or candles on your piano! It's just asking for disaster! Charles Flaum does insurance appraisals for fine instruments.
Charles Flaum takes every piano seriously. You will learn a lot just by asking him "how is my piano?" After 20 years of great service to Rockland county piano owners Charles has a website so you can contact him more easily.
More great piano information tips from Charles:
When choosing where to Locate your piano avoid more than 2 hours a day of direct sunlight to protect the finish.
When choosing piano location remember strong sunshine can affect temperature and humidity in the room, thereby affecting tunings.
Avoid scratching, remove dust with a damp cloth or feather duster then wipe with a dry soft cloth.
Never place drinks, plants, or vases with flowers on the finish. No Candles either! Keep an eye on what happens during parties!
Avoid placing vinyl or rubber on the finished areas of the piano.
Piano lamps, etc. need to have a felt-padded base (House of Troy lamps always do because they are specifically piano designed lamps).
Because skin oil & grime transfers - don't touch piano strings with fingers or damp cloths.
Delicate parts inside your piano should be cleaned only by your technician.
Use polish sparingly, if at all, avoid aerosol products.
Read labels carefully, and avoid any product containing silicone.
Before playing, always wash your hands to prevent staining the sides and tops of the keys.
If you live in New City, New York, and you have a piano or want to buy one you should certainly give New City piano tuning expert Charles Flaum a call at 845-542-4706 or check out his website: http://www.rocklandpianotuning.com.